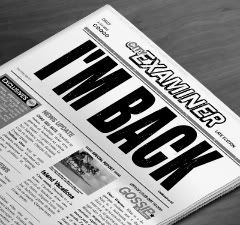 So after receiving a couple of emails , like 20sum..lol since ive been gone..
i decided to come back.. even though i wont have as much time to blog in the near future, I'll still let you guys know whats good in my life.
`if you care... GOOD!
`if you don't...then why the
fuck
are you reading?